Motorsports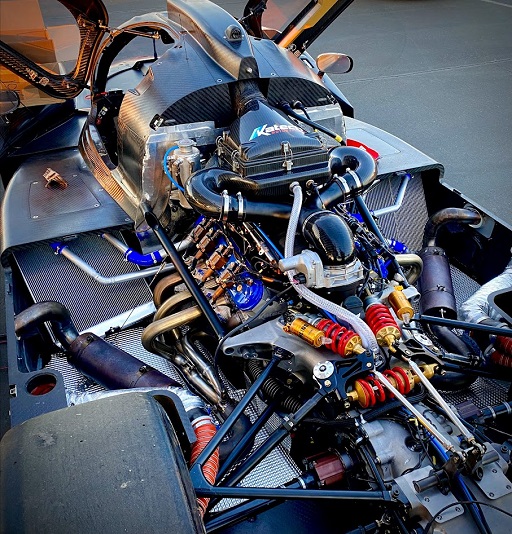 Programs
Katech works with management of an existing or new race series to develop vehicle packages, series spec engines, conformance testing, engine control software, team training, track support, and overall process improvements.
On demand, Katech can then follow through with program management for the series, ensuring that inventory, testing, technicians, and other resources are in place to keep the series running smoothly.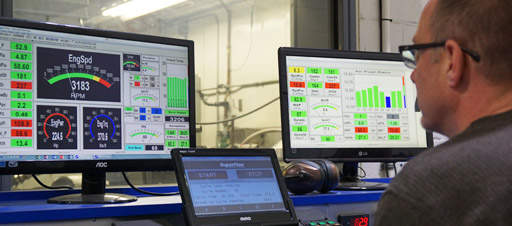 Engine Development
Katech draws on its 40 years of racing to develop engines that meet exacting performance requirements and regulations. We maintain a full-service CNC laboratory and six test laboratories to modify existing engines to series spec, and to validate performance.
GM built its legendary Corvette Racing Program on the insight and technical innovation of Katech engine developers and builders. That same expertise continues to be sought today by race series throughout the world.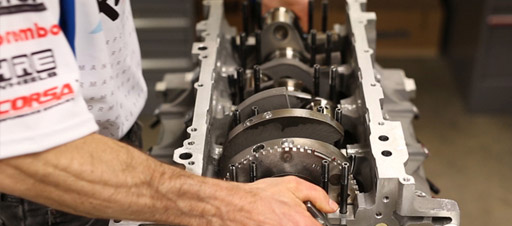 Engine Build
If you need an engine built, Katech has the master engine builders to meet your needs and surpass your expectations. Katech engines are assembled using a rigorous 48-step process that is documented and kept on file at Katech for the life of the engine.
To meet the most demanding performance requirements, Katech performance testing labs are available, as required, to provide valvetrain dynamics testing; cylinder head flow testing; dynamometer durability testing and track simulation; engine calibration (MEFI4); and much more.
The Katech engine build lab is further supported by a complete machine shop.
Click here to see all the Katech build steps
Disassemble, wash and inspect parts
Crack check using Magnaflux (ferrous metals) or Zyglo (non-ferrous metals) if necessary
Chase all threads in cylinder case and clean
Measure main bores, line hone if necessary
Measure lifter bore clearance
Measure cylinder bore
Hone cylinder bores using deck plates
Measure bore finish with profilometer
Weigh pistons, connecting rods, rod bearings, pins, locks and rings to determine crankshaft bobweight
Balance crankshaft
Polish crankshaft journals
Tack weld crankshaft trigger wheel
Hone piston pin bores and connecting rod small end
Polish piston pins (excl. DLC-coated pins)
Deburr piston round wire locks
Measure ring lands for back clearance
Deburr piston ring ends
Gap piston rings
Measure main journals with air gauge
Measure big end of connecting rods with air gauge, hone if necessary
Size main bearings with air gauge
Measure connecting rod bolt stretch
Size rod bearings with air gauge
Measure crankshaft endplay
Measure piston pin endplay
Measure connecting rod side clearance
Check piston to deck height
Deck block if necessary
CC piston dome volume
CC cylinder head chamber volume
Deck heads if necessary
CC intake port volume
CC exhaust port volume
Measure valve guide clearance
Measure valve spring pressure and coil bind
Check valve spring retainer to seal clearance
Polish camshaft
Measure camshaft specs with EZ Cam
Degree camshaft
Measure piston-to-valve clearance
Measure valve radial clearance
Measure vertical valve drop
Measure camshaft endplay
Measure lifter preload to determine pushrod length
Calculate compression ratio
Torque all fasteners to spec
Document all measurements and torques in engine build book
Perform engine dynamometer validation
Other capabilities as needed:
Hot hone (cylinder bore honing at operating temperature)
Piston ring land flatness measurement to the millionth of an inch
Hardness testing
Bore cylindricity measurement using PAT Incometer
Valvetrain dynamics testing
Cylinder head flow testing
Dynamometer durability testing and track simulation
Engine calibration (MEFI4)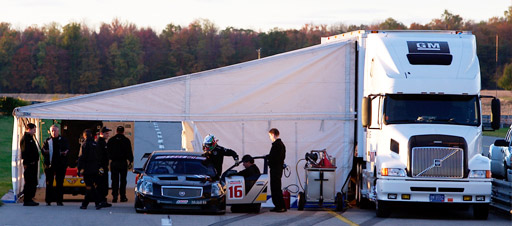 Track Support
Katech track support ensures that everything for the team and/or the series is running properly – with services from problem solving to engine tuning to ideas for continuous improvement.
A key part of Katech track support is race data acquisition and analysis, and calibration support for several data acquisition systems:
AIM Sports
MEFI 4
Magneti Marelli
Bosch MS
In addition, the Katech WHISTLER is a proprietary electronic device that instantly determines the compression ratio of virtually any engine. Whistler is used by NASCAR and SCCA.