Aftermarket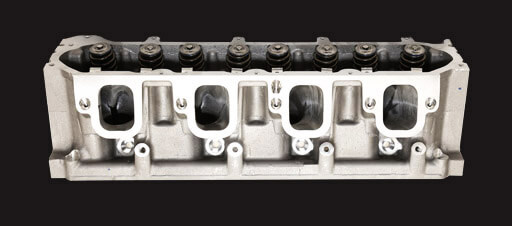 Products
Katech supplies the aftermarket with late model GM vehicle components – along with many of the components, engines, and vehicle packages developed for its professional motorsports programs – to private enthusiasts.
When you buy another company's product from Katech, it comes with the review and approval of in-house technicians that have a thorough understanding of the needs of performance vehicles. When you buy a Katech-brand component, engine, or vehicle package, it comes with a level of performance and build precision that is at the top of industry standards.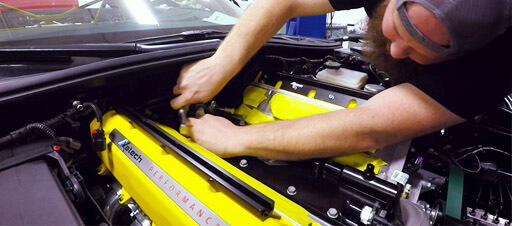 Installation
Katech maintains an expansive state-of-the-art car shop and on-site engine and vehicle performance labs for installation and tuning of its crate engines and vehicle packages.
Using these facilities, the same Katech technicians that have prepared vehicles to compete at the highest levels of racing worldwide team to upgrade and tune your vehicle for peak performance.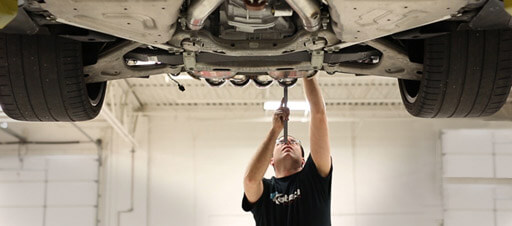 Race Car Prep
Katech provides OEMs engine development and testing solutions that can significantly reduce product development time and cost.
Katech's rigorous assembly process covers pre-assembly measurements, clearances, assembly procedures, torques, adhesives, lubricants and other aspects of engine assembly. Traceable records are maintained for future reference. Quality control is maintained through progressive inspection and procedures.