Katech CNC Porting & Guide Repair Bundle Gen5 LT4 Cylinder Heads (PAIR)
CNC Porting & Repair Service with Bronze guides, Ti/Mo Intake/Super Alloy Exhaust Valves..
Description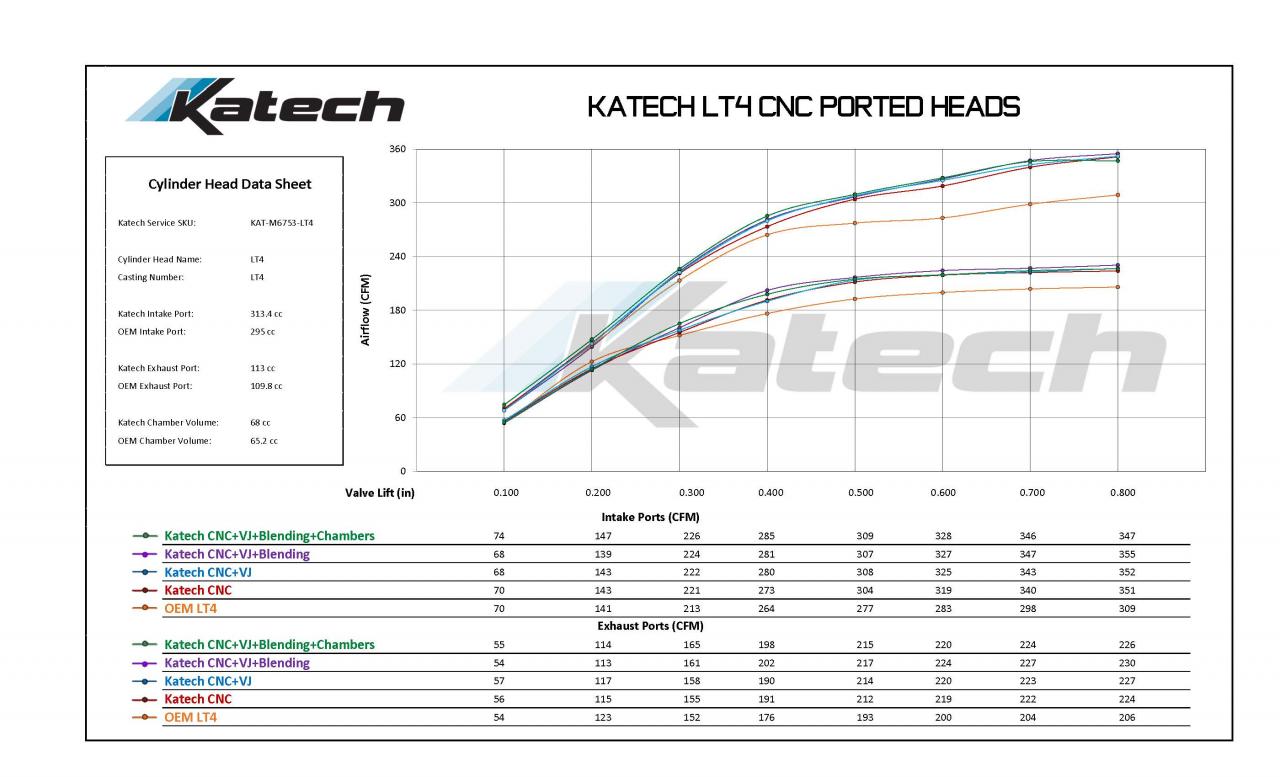 This bundle includes:
Disassemble
Wash
CNC ported intake/exhaust runners
Install CHE bronze valve guides
Competition valve job
Hand-blending
Katech Ti/Mo intake valves
Katech/Ferrea Super Alloy exhaust valves
Cylinder head deburr service
Katech engraved logo on both heads
Note: Re-assembly not included, available separately for a small additional fee.
This program works on the following head casting numbers:
12646956
We feel this bronze guide repair is the best fix available for LT4 heads to fix the known valve guide issue.
Now you can get this porting/repair service on your cylinder heads. Simply follow this procedure:
Remove the cylinder heads from your car
Print a copy of your order confirmation, put it in the box and send the heads to:
Katech Inc.
Attn: Cylinder Head Department
24324 Sorrentino Ct.
Clinton Twp., MI 48035
NOTE: Not including a copy of your order confirmation in the box will prevent or delay the processing of your order.
Please be sure to properly package cylinder heads with plenty of bubble wrap protection on the corners. We have found that when shipping cylinder heads a box, wrapped in bubble wrap, within another box offers the best protection from damage. Please do not use packing peanuts.
If you would like Katech to disassemble, wash and re-assemble your heads, please add those services to your order using the related product links below.
*"Expected to ship" time in the online store is an estimate based on receiving your cylinder heads within 5 days of ordering and may vary based on shop load.
Shipping Information
Item Requires Shipping
50.0 lbs.
W25.0000" x H15.0000" x L15.0000"
Customer Reviews
Total Reviews (0)
You must login to post a review.
---
---